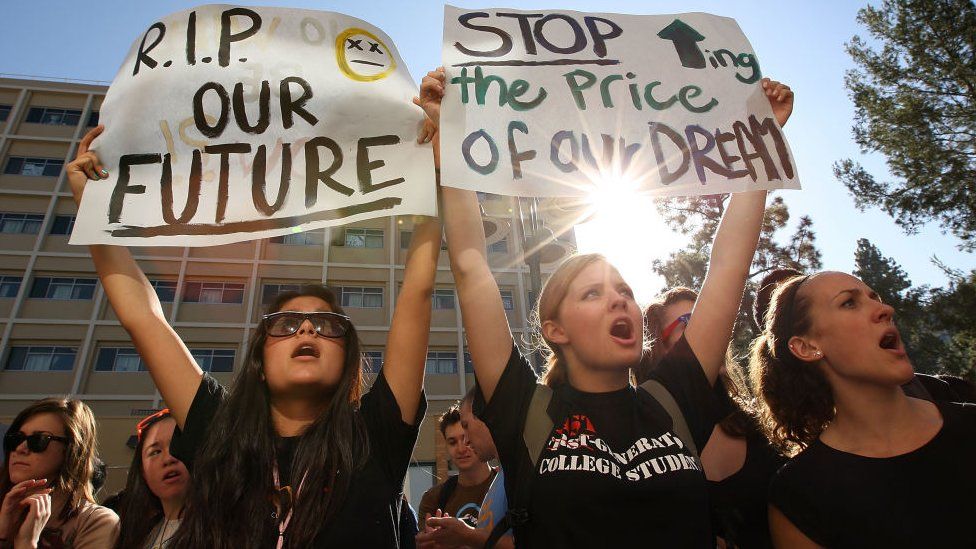 US President Joe Biden is cancelling billions of dollars of federal student loans. But what difference will it make?
On Wednesday, Mr Biden announced he will cancel up to $10,000 (£8,500) in federal student loans - used to fund higher education costs such as tuition and housing - for millions of Americans who earn less than $125,000 each year.
Mr Biden will also forgive $20,000 of debt for students on Pell Grants, which applies to those in greatest financial need.
The news, political analysts have suggested, was announced to drum up support ahead of the November midterm elections, and increase young voter turnout. More than half of Americans who have student debt are under 35, an age group that Mr Biden is keen to win over.
Ben Tulchin, a Democratic pollster who has worked on campaigns for Bernie Sanders, said recent action on abortion, climate change, and now student loans, have helped build the president's profile with Millennials and Gen Z.
"So I think it's very helpful to kind of boost turnout among young voters and typically when younger voter turnout is higher, Democrats do better," he said.
But the student loan plan, which will cost an estimated $300bn, is not without its detractors - on both sides of the aisle - who say it doesn't get help to those who need it most.